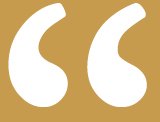 The idea is to have a garden with different objects, materials and surfaces. The garden's aim is to give the visitors stimuli for their senses: touching, smelling, seeing, hearing and tasting. For example: a visitor could walk through clay, touch fur, smell hay, see a rainbow in a waterfall, feel and taste peppermint leaves, listen to birds and the like.
About The Senses Garden, book 1, beginning
Sensepool
Focus: The human senses
While Easy Town focuses on the injured brain, Sensepool would focus on exploring the healthy human senses, and each part of the town would represent one human sense.
This representation would be apparent in the architecture, the sculptures, the businesses, the research, the museums, and the entertainments in each respective part.
Each part would have a special garden, dedicated to one sense. Like the Herbs Garden for the smelling district, or the Birds Garden for the hearing district.
Plus Sensepool would become the expert for The Senses Gardens. The Senses Garden benefits patients and towners. Here they can stimulate their senses as part of a healing process, or train their senses, or relax by focusing on the body and enjoying numerous highlights for each senses.