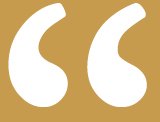 Medicine itself seems sick, rife with superiority complexes, biases, money making foci and increasingly unsustainable work practices, and that in so called modern buildings that make you wonder how anyone can recover in such surroundings — or work there.
Notes for 42 towns and counting
Health Creek
Focus: Healthcare systems, general health, and interdisciplinary medicine & healthcare
Health Creek will be something of a centre for all health-related towns, a place where research results from all other towns come together. And instead of focusing on a specific field, the researchers of this town would work on how to improve interdisciplinary medicine.
Other subjects addressed in this town will include:
Adequate healthcare systems
Rethinking hospital management
Rethinking hospital practices & routines
Rethinking hospital architecture
How to integrate gardens, farms, Sports, arts and crafts at hospitals
How to improve medical education, especially with regard to social skills
Which external factors contribute to the human health?
And how can relatives and friends of patients be integrated into the recovery process?