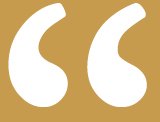 The human skeleton is pretty amazing. It's also amazing how much we can get wrong about it.
Notes for 42 towns and counting
Bonedee
Focus: The orthopaedic patient
I picture Bonedee a bit like a playground. A place with a lot of research on every single bone in our bodies, yes, but also a place where we can have fun, like climbing a monumental skeleton, walk-through skeletons, bone throwing competitions and the like. A place, in short, where anyone can learn to appreciate this masterpiece of nature, and where anyone can learn how to take care of it, and how to use it in the best possible way.